Today I drove west to visit Lock Haven PA, the county seat of Clinton County. This is part of my personal project to explore the region. I have several reasons for making these little trips:
I am extremely bored and need a change of scene.
I may need to visit various towns in the area while looking for a job.
I may need to meet someone in the vicinity.
I have never been to downtown Lock Haven before so it was a new experience for me. Lock Haven is actually part of the service area of my employer. They are opening a big office there so I may need to visit it someday.
Downtown Lock Haven is quite picturesque with an extensive main street. There are many business establishments on main street and most of them are not chain stores. Lock Haven retains the sort of downtown retail space that has been destroyed in other towns by shopping malls.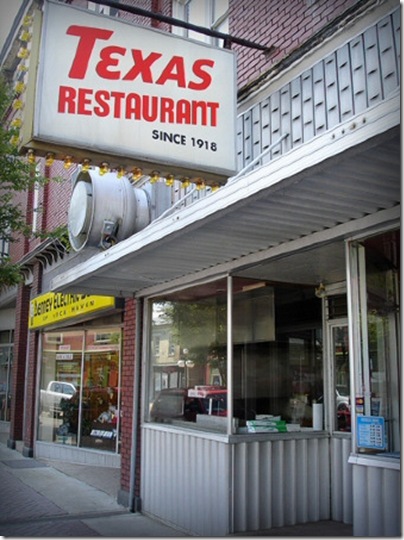 I did not spend much time in Lock Haven. I had lunch at the Texas Lunch diner. It is a classic diner with a stainless steal counter and plenty of booths and stools. I really liked the decor. I ordered a Pepsi and a BLT Club. Then I went to the D Dashem Books used book store which did not have much of a selection. I only bought one of those Arcadia Publishing books on local history. This book store didn't even have a book on Lock Haven so I bought one on Williamsport.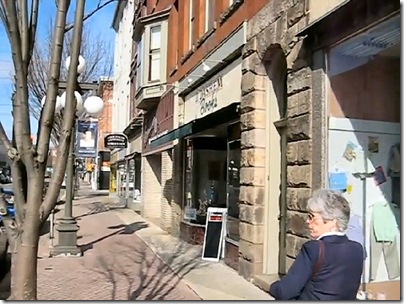 I did not take many photos on this trip because that is really conspicuous in these small towns. After my trip to Jersey Shore somebody at work asked me what I was doing in Jersey Shore taking a lot of photos. There are not many tourists in the area. However it is often surprisingly difficult to find a photo of a local restaurant or landmark online.
That concludes my exploration of the region to the west. I may revisit Jersey Shore and Lock Haven. I will probably move on to the north and visit Wellsboro and Mansfield. Then I will head south and explore Selinsgrove, Sunbury, and Mifflinburg. To the east I could go to Danville and Bloomsburg. In the past, I have drove pass these towns but I have never made a proper visit.
There really aren't any decent guide books to Pennsylvania. Further afield are many cities that would require a longer drive; Pittsburgh, Reading, Lancaster, Allentown, and Scranton.