Pittsburgh's Three Rivers Arts Festival is currently under way. Maybe I should have planned my vacation to coincide with this festival, but I wanted to explore Pittsburgh when nothing special was going on. It does not look like any of the major theater companies have anything planned for this art festival so I did not miss a chance to network.
If you attend the Three Rivers Arts Festival, stop by Breast Cancer Research tent and look for the Zinio Free magazine offer while you're there.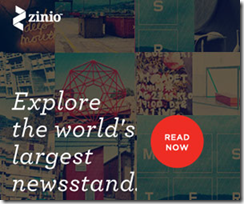 It looks like they offer a few literary magazines like Poets & Writers Magazine, The Paris Review, Writer's Digest, and The American Poetry Review in digital formats.
This Saturday I will be making a bus trip to New York City. This will be an important trip because I am currently enrolled in an online writing course based in New York City. I will want to locate the school. I also have a long list of theaters and performance spaces to check out. Recently I added the Center for Fiction and Poets House to my travel notes. I don't think I will visit those establishments on this trip but I may want to on a future trip.