Today I had my final breakfast at La Brioche Lyonnaise. This time I ordered the Pain Doré, French Toast sticks with maple syrup and fresh fruit. I walked pass Place Émilie-Gamelin to take photos of Librairie Marché du Livre although I did not visit this bookstore.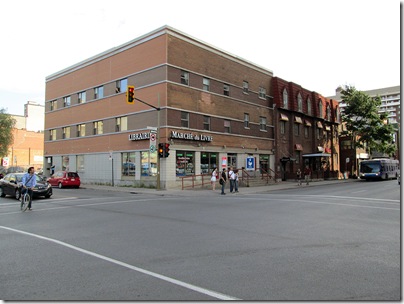 Then I went to the Redpath Museum which was nearly deserted. It did not cost anything to go in and there were no staff around. The Redpath Museum is a small natural history museum on the campus of McGill University. I took my time to examine their collection of mineral rocks, seashells, dinosaur fossils, stuffed animals, and various other oddities. I felt free to take lots of photos without using my flash because the place was practically empty.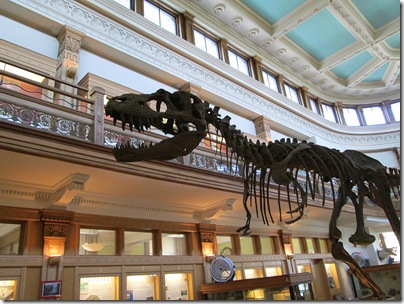 I stopped in at Paragraphe where I bought Balconville by David Fennario and Cockroach by Rawi Hage, two books on my want list. The sales girl spoke English but she must have been new because she made many mistakes and her manager wanted to see her in the breakroom or have her shadowed.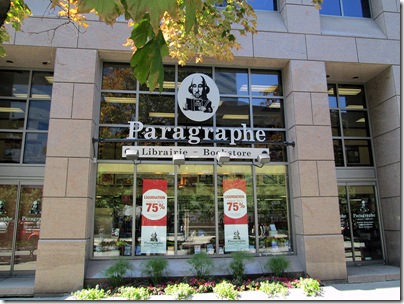 After that I found the Bell Centre although some construction prevented me from getting good photos. I also found Gare Windsor and then took more photos of Mary, Queen of the World Cathedral.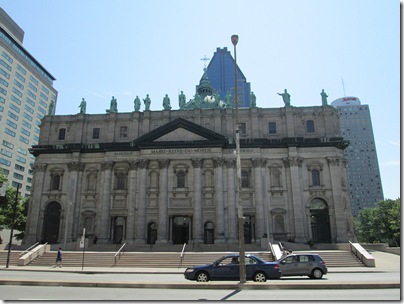 I took the metro back to Sherbrooke Station and had a cheeseburger and large Pepsi at La Belle Province on Boulevard Saint-Laurent, at the end of Prince-Arthur Street.
Once back in my room I planned another outing to visit Crescent Street and La Louisiane restaurant. I almost skipped La Louisiane because it was very far from any metro station in the Notre-Dame-de-Grâce neighborhood.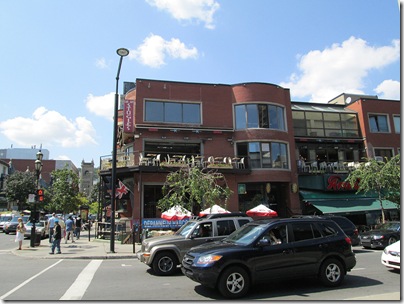 Crescent Street wasn't very long so I walked along both sides of the street taking photos for probably less than half an hour. Then I took the Orange Line of the metro all the way to the Vendôme Station in the direction of Côte Vertu. I walked up Avenue de Marlowe to Rue Sherbrooke and walked several blocks to find the La Louisiane restaurant. They did not open until 5:30 p.m. so I had to sit in a park for an hour. When La Louisiane finally opened I ordered a Mint Julip and BBQ shrimp plus Bananas Foster for desert. This was definitely the best meal I had in Montreal. I really liked the atmosphere too.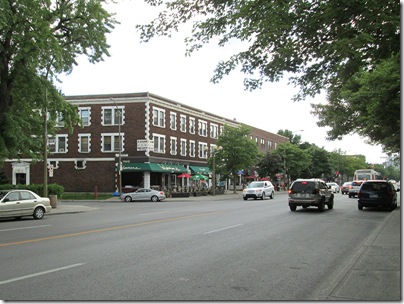 That was the last thing I did in Montreal. Seven days was perhaps too long for a visit to this city but I wanted to do an extensive exploration of this major French metropolis. I'm not sure what I would find to do on a subsequent trip but I would definitely return to Montreal on a bus trip. I did manage to return with quite a haul of French books, Quebec literature, and French newspapers to continue my language learning.