I like to read and to travel. Travel is more interesting when you've read about a place and then actually go there. Reading is a passive activity and can make you feel like you are missing out on life. But travel can make you feel like you are having the adventures you've only read about. I admit that nobody writes about their vacation. International travel has become mundane. A person has to live in a foreign country as an expat and then write about their experiences to warrant a book.
I do my homework for my trips because I don't like to feel lost. Currently I'm researching London for my major vacation next year. Studying the geography of London and the history of the UK is extremely useful in improving your understanding of English Literature. For example, researching Bloomsbury led me to finally read something by Virginia Woolf, Mrs. Dalloway, a novel recommended by the travel guides on London. I've never been too clear on who Virginia Woolf was because the Edward Albee play Who's Afraid of Virginia Woolf? gives her a different literary significance. I've also been reading the novels of E. M. Forster, another writer associated with the Bloomsbury group.
However, I find it more interesting when my research leads to something more obscure. Digging into the history of the Soho neighborhood has led me to far more interesting finds. I often research famous establishments which are particularly useful in discovering new information about the local culture. For example, The French House in Soho was frequented by many artists and writers. One particular artist, Augustus John, led  me to discover a very interesting individual. One of his more famous portraits is a painting of Marchesa Casati. So I googled Luisa Casati and found her eccentric enough to want to know more about her extraordinary life.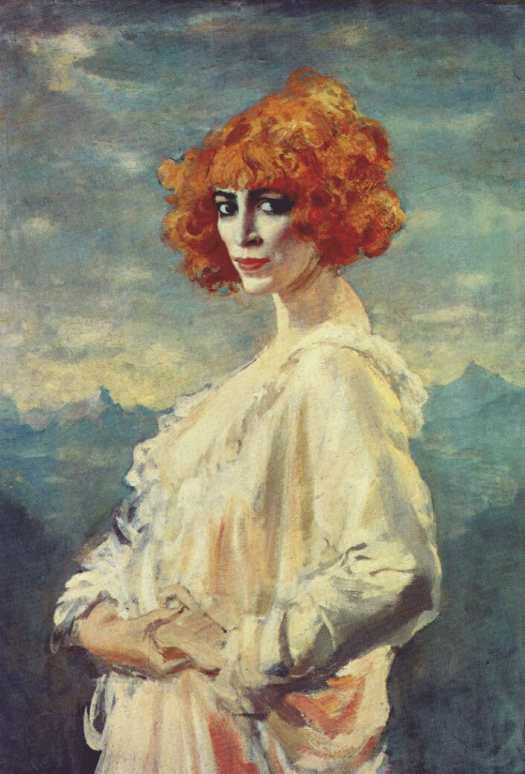 Fortunately there is a book about the Marchesa Luisa Casati, Infinite Variety: The Life and Legend of the Marchesa Casati by Scot D. Ryersson and Michael Orlando Yaccarino. Here is a book I never would have found if I weren't planning a trip to London. Luisa Casati actually spent the last few years of her life in London and died there. The Marchesa was a fascinating eccentric. She has been described as a Belle Époque goth. Her taste in art was certainly bizarre and led me to discover several interesting artists like Alastair and Gustav Adolf Mossa who doesn't even have a Wikipedia article.
I particularly liked reading about the Marchesa Luisa Casati eccentric behavior in Venice because I would like to visit that city some day and Luisa Casati makes an inspiring fantasy figure for that city. She used to rent the Palazzo Venier dei Leoni which is now the Peggy Guggenheim Collection art museum. Most of my travel guides on Venice fail to mention the Marchesa Luisa Casati so I would not have learned about her through research on Venice.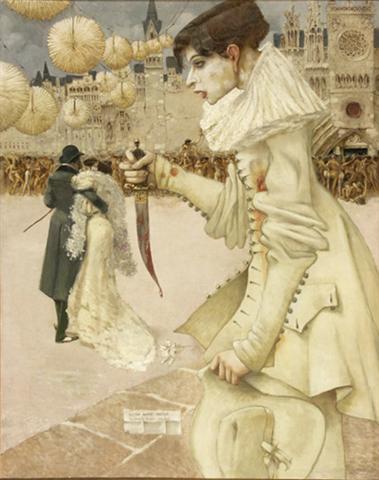 My research led me to discover one more book that I never would have come across, The Film Of Memory by Maurice Druon. This is a novel inspired by the life of the Marchesa Luisa Casati. It describes the sad decline of a Belle Époque courtesan. This novel is also available in the original French as La Volupté d'être which I also bought because I'm studying French and it is useful to have the same novel in both English and French.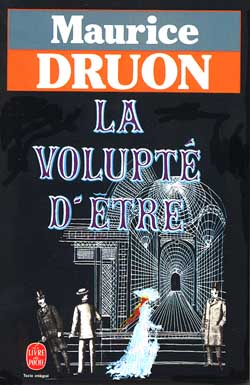 In conclusion, reading can lead you to marvelous discoveries in art, history, and travel if you pursue the cultural connections. With tools like Wikipedia it is easy to discover more about authors and their work. You can learn what people, places, or novels inspired the author and dig deeper into his world by googling them. When the author shares your sensibilities this can be particularly rewarding. Since the Marchesa Luisa Casati shared my sensibilities for the morbid and bizarre I found it interesting to look for the artwork of the painters she admired.