Today I went to Knoebels Grove, a popular amusement park in Central PA. I went there for the company picnic which I usually don't attend because the Knoebels Amusement Resort is too far away. However, since I have been exploring Central PA anyways I thought this would make a nice trip.
But before I went to the Knoebels Amusement Resort, I went downtown to visit the Peter Herdic Transportation Museum. This is a fairly new museum in town which is owned by the public transportation bus company, River Valley Transit. The museum is only open for a limited number of hours so I had to work it into a Saturday morning. There isn't very much to see at this museum but I did watch a short film about the trolley cars which used to run in Williamsport. They also have a Pennsylvania Railroad Pullman car which you can enter. I was the only person at the museum that morning.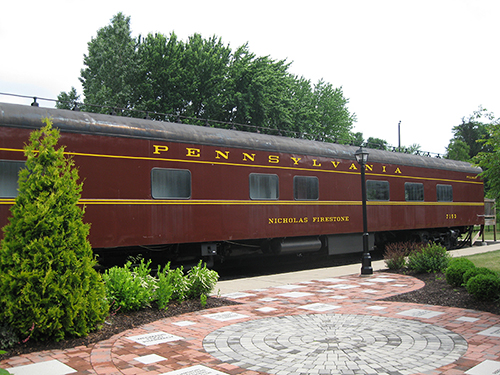 I did take the opportunity to photograph many mansions along Millionaires Row on the walk back to my car. Just like a tourist would. As a tourist I have developed an eye for the interesting sights in a city. This now helps me to overcome my familiarity with Williamsport and see it through a tourist's eyes. The architecture along Millionaires Row is certainly very impressive, even compared to other Victorian villages in Central PA. I should splurge on a meal at the Herdic House Restaurant some evening, the mansion that is now a fine restaurant. That little trip downtown did make me late getting to Knoebels Amusement Resort which is over an hour's drive away. I did manage to arrive at 12:30 p.m. which was just in time for the end of lunch.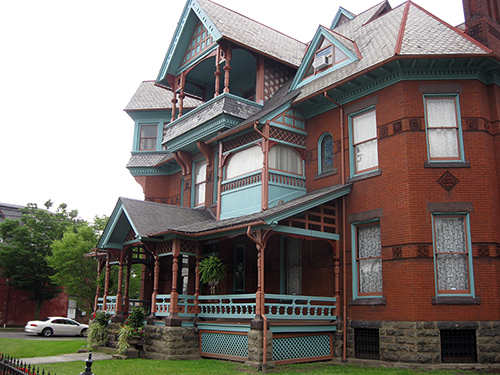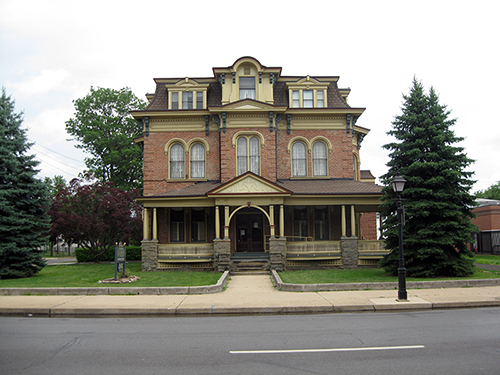 The Knoebels Amusement Resort is legendary in Central PA. It has been in operation since 1926 so everyone has gone there as a kid. I can only vaguely remember visiting this amusement park when I was a child but I was there last year when my relatives got together. During lunch I was given $15.00 worth of tickets so I decided to try many rides that I did not get a chance to go on during my last visit.
First I went on the Scenic Skyway chairlift which provides some great views of the typical wooded mountains of Central PA. This was a very scary ride since you are just siting on a bench with only a lap bar to keep you from falling. It really made me quite nervous. But I did take the opportunity to snap lots of great photos.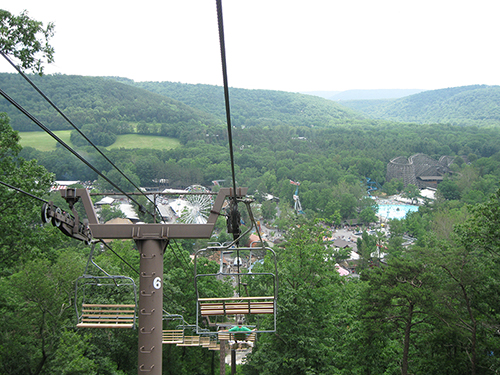 Then I tried the XD Theater 3D Motion Simulator Ride. This was like watching a 3D movie of a roller coaster ride while being jostled in your seat. I was expecting an IMAX movie but this ride was amusing. After that I went through the Haunted Mansion dark ride which was slightly surreal. I also rode The Twister, a wooden roller coaster which was surprisingly violent. On another roller coaster, the Phoenix, I was sitting behind two Mennonite girls wearing prayer caps and colorful patterned dresses. Only in Pennsylvania can you ride a roller coaster with the Amish! Well they weren't Amish but I did see some Old Order Amish in one of the pavilions. The Phoenix roller coaster was also a fairly violent ride which causes you to rise off your seat!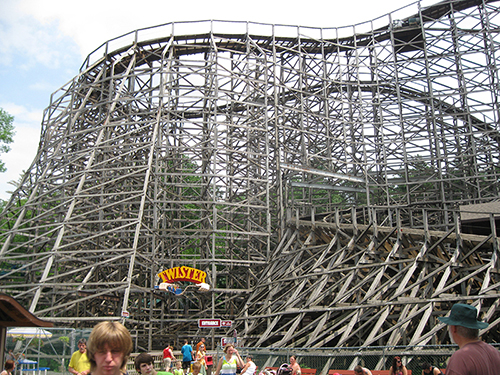 I visited the Knoebels History Museum and the Mining Museum which was somewhat depressing but there were a few interesting trinkets to buy in the gift shop like ancient shark teeth and fossil buttons.
Next week I am going to the Manayunk neighborhood of Philadelphia. I will stay one night in a bed and breakfast in that neighborhood. The Manayunk neighborhood in Philadelphia has been gentrified but I've heard that it is still a good neighborhood to live in. This will be an important step in preparing to move to Philadelphia. I'll be going beyond the tourist phase and doing some of the real research into living there. After that I may do less traveling in Pennsylvania because the situation at work makes me uneasy.